BMC Protect is dedicated to infection control in healthcare settings
As infection control experts, BMC Protect is committed to providing high quality products to reduce the transmission of germs and other dangerous pathogenic and biohazardous materials and improve the safe delivery of healthcare.
Whether you need protection in healthcare environments such as hospitals, acute care medical and dental centers, or post-acute long-term care centers and assisted living facilities, we offer a portfolio of personal protective equipment (PPE) solutions to help safeguard both workers and patients. BMC Protect specializes in providing products that deliver the right level of protection, quality, durability and comfort in every healthcare situation to help maintain recommended standard precautions for all types of patient care.
Where Our Products Are Used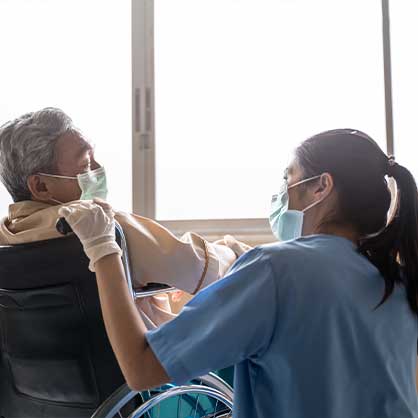 Skilled Nursing and Assisted Living Facilities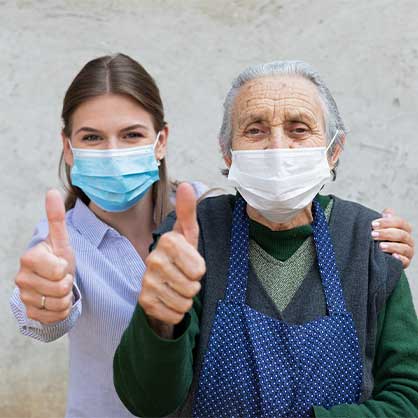 Home Health Agencies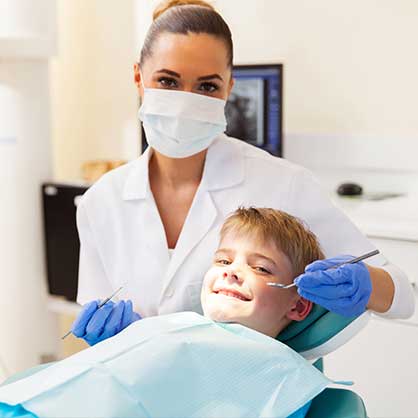 Family Medical and Dental Offices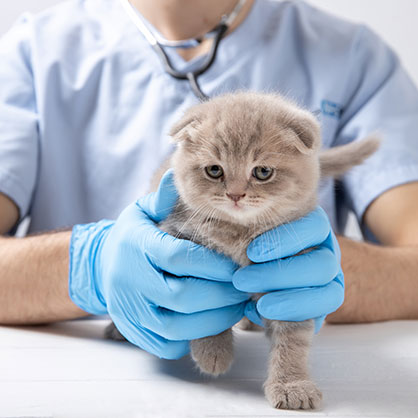 Veterinary
Spotlight on Incontinence Care
Incontinence, either urinary or fecal matter, is a condition that affects millions of people in the US. The National Association For Continence estimates that over 25 million Americans experience bladder leakage every day. It is more common in older people and has a higher prevalence in women than men. Although an uncomfortable and embarrassing topic, it is often treatable with medical procedures or at least manageable with the right incontinence care products. One should not merely accept it as an inevitable consequence of getting older, childbirth or surgery.
BMC Protect provides products for incontinence care and infection control to help people improve their lives and enjoy a freer lifestyle. We have our own line of adult wipes and are an authorized distributor of high-quality underwear briefs and pullups, underpads and skin creams.
Check our Articles and Blog Posts page often for helpful resources and updated product information.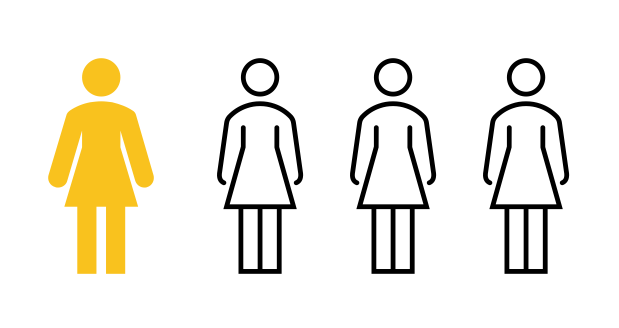 One in four women over the age of 18 experience episodes of urinary incontinence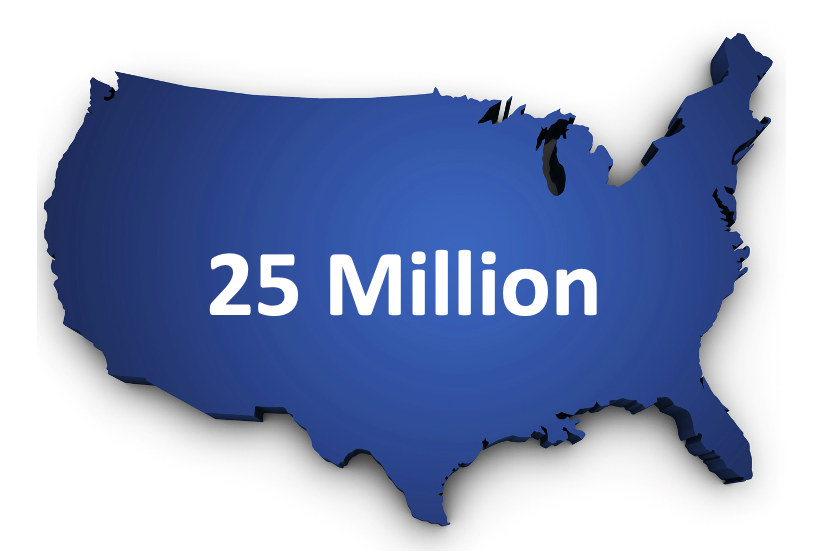 Number of adult Americans with urinary incontinence
Responding to the increased awareness for healthcare safety
The COVID-19 pandemic has made a significant impact on many areas of our lives including the way we deliver healthcare. BMC Protect applauds and appreciates the tremendous efforts made by frontline healthcare workers who have taken care of all of us at a huge risk to their own health and safety. As we adjust to the heightened precautions against transmission of bodily fluids and other infectious agents, BMC Protect remains committed to providing premium quality products to protect healthcare workers and their patients.
Elevated levels of worldwide demand for PPE are expected to continue into at least 2022 and likely beyond. With a focus on operational excellence, BMC Protect continues to manage and improve our supply chain efficiency to best meet the needs of our customers in the healthcare field.
For up-to-the-minute updates on our product availability, please contact us at 1-800-977-7888 or info@bmcprotect.com.